Periodontist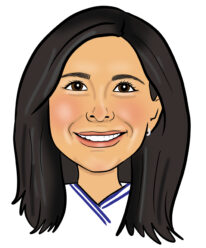 Dr Victoria Rincon
Cert in Surgical and Prosthodontic Implantology UCL (Eng) Specialist in Periodontology and Oral Medicine (Col) Bachelor of Dental Surgery (Col)
GDC: 160263
Victoria qualified from the School of Dentistry of Pontificia Universidad Javeriana, Colombia in 2000.
She spent several years developing and enhancing her general clinical skills before deciding to pursue the speciality of Periodontology & Oral Medicine at Universidad El Bosque, Colombia. During her training, she spent two months at the Forsyth Institute in Boston, USA as a volunteer student at the Microbiology Department and completed her degree in 2006.
After her postgraduate training, she moved to London and successfully completed her registration process as a dental surgeon in June 2008.
In 2012 she completed her training in Surgical and Prosthodontic Implantology at the UCL Eastman Dental Institute . Since then she works mainly in private practice and limits her work to Periodontics and Implant Dentistry.
Back to Team