Please Review Our Chatham Practice
We Really Appreciate Your Help!
Our practice thrives based on word-of-mouth recommendations and reviews on the Internet.
Please help us to grow and to continue to provide the best level of service for you and your family by leaving a review for us on the following websites. We really do appreciate your help!
Google
You can find our details by clicking on the image below. On the new Google page which opens, please select the box on the right where you will find the "Write a Review" button. You will need a free Google account to do this but it's simple to set up.

Facebook
We would also appreciate a review on Facebook. Simply head over to our Facebook page by clicking the image below, then select the link in the left-hand menu once you are signed in to your account.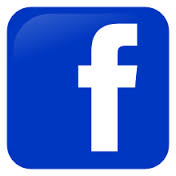 We really do appreciate your time and thank you for helping our practice to thrive!
The Team at Kent Smile Studio.