Dental Technician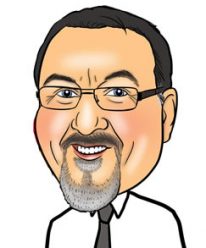 Mr Wayne Riley
RDT, MDTA
GDC: 134593
As a Clinical Dental Technician Wayne is qualified, experienced and has a special interest in the provision of well-fitting, stable and natural-looking dentures. He gained his diploma in Clinical Dental Technology from the University of Central Lancashire School of Medicine and Dentistry, the first university in England to offer the diploma.
He has almost forty years experience in the dental industry and has been making dentures since 1976. As well as this wealth of experience in dentures he has worked in hospital oral surgery departments, both in the UK and abroad.
He has more than 10 years of experience working with dental implants and has attended many courses with industry leaders in denture stabilisation using implants. He has owned his own dental laboratory in Surrey since 1989 and runs clinics in Kent.
His experience in handling the most challenging cases means that he can always identify the best solution to any denture case.
Wayne has a relaxed and friendly manner which comes across well, putting even the most anxious of patients at ease.
Back to Team